Fahrrad Finder (bike finder) is a skill for Amazon Alexa that I've developed. It has been featured on the home & smart website. Fahrrad Finder helps users to quickly locate a free shared bike. It returns the address and distance of the nearest rental-station or free floating bike within a radius of 5 kilometers. With Fahrrad Finder it's quick and convenient to find out whether you can count on finding a bike nearby before leaving the house.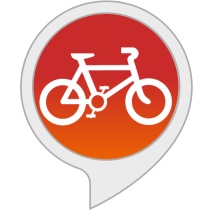 The two main bike-sharing providers in Germany are supported: Call-a-Bike and Nextbike. These are available in all major German cities. The skill needs the permission to retrieve the device's address. For an accurate result, the address should be configured properly. In addition to the voice response the skill also displays a map in the Alexa-App or on the screen (Echo Show / Spot). The map shows your location and the nearest bikes: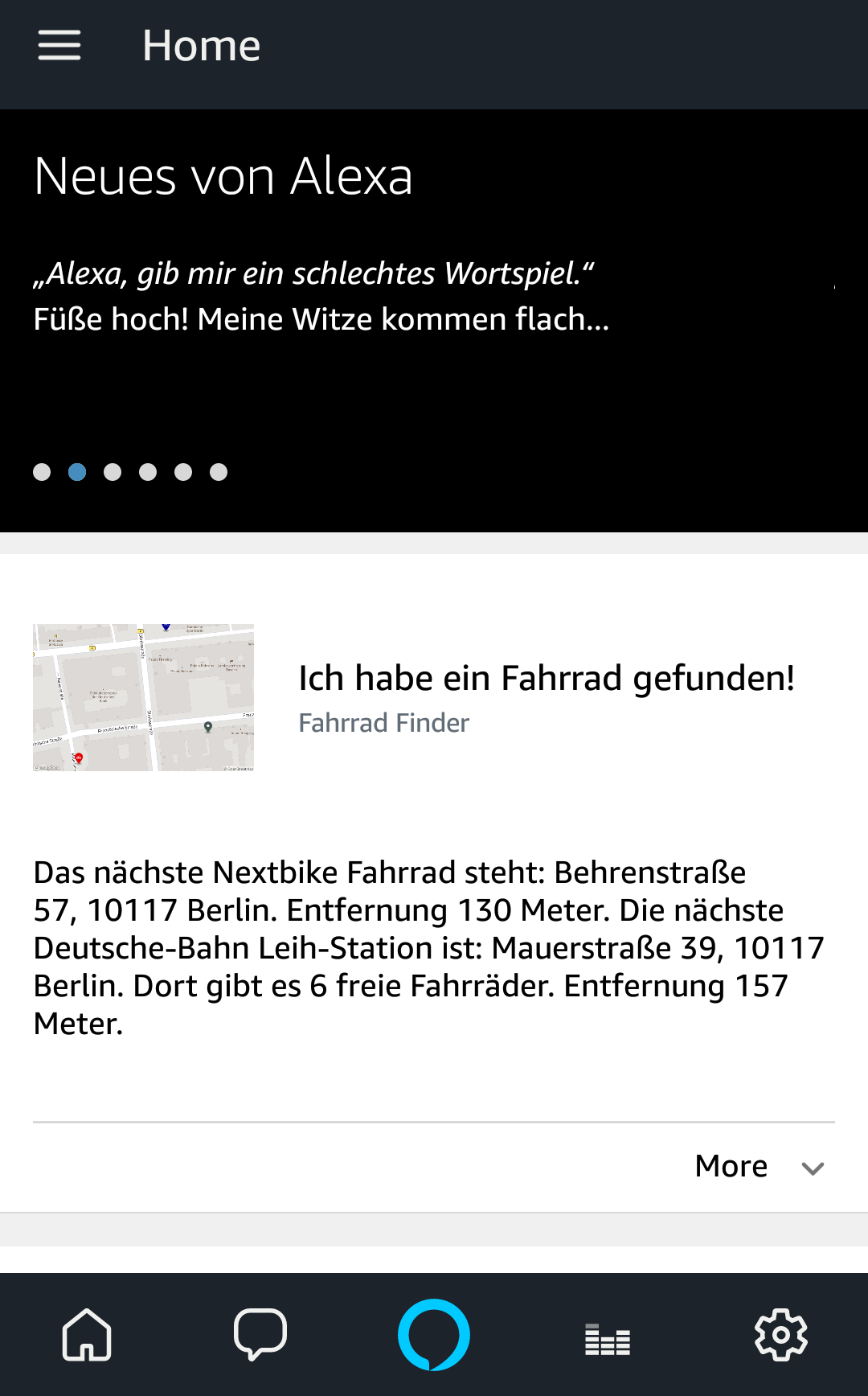 In a previous post, I've written about building Alexa skills with Python and Flask-Ask. Combining this with my (ongoing) work on the Cologne rental bike system resulted in the idea for Fahrrad Finder. You should also check out my new skill Phone Finder. It's a great way to locate your phone when you've misplaced it. More on that in this follow-up post!
Are you interested in the opportunities of Voice interaction? Do you have a great idea for an entertaining or helpful Skill? Do you want to create or expand your business by integrating your products with Alexa? If you're looking for advice, want to learn about the possibilities of voice assistance or need somebody to build a complete, integrated skill, you should get in touch with me! I'm glad to offer you consulting and help you out with my profound experience.